IWA Insurance backed Guarantee & Deposit Indemnity

We understand that one of the biggest concerns of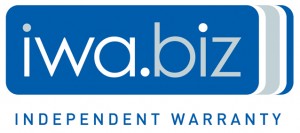 our clients is losing their deposit or guarantee, should the company they contract with cease trading. The difficult trading conditions during the past four years have led to hundreds of home improvement companies going out of business, leaving thousands of their customers with lost deposits and invalidated guarantees. This includes a number of substantial, established timber conservatory companies like Baltic Pine, Glass Houses, Priory Conservatories, Fawsley, Durabuild and more recently, the oldest and largest company in the industry, Amdega.
I know that our potential clients may not feel so confident as we are about our business and now we are able to provide guaranteed reassurance that purchasing from us is as safe as we claim.
Richmond Oak Conservatories have selected the IWA Insurance backed Guarantee & Deposit Indemnity scheme.
We understand our responsibility in this respect and after nearly a year of investigating the market, we recently successfully negotiated insurance cover for all our client's contracts up to £200,000 in value. This covers all deposits of up £50,000 or 25% of the contract price and the guarantee, in the event that the Company should cease trading within the guarantee period.
The company providing the insurance, after a thorough vetting of our business, is the IWA 'Insured Warranty Association' and you can check them out yourself or contact them at www.iwa.biz. I know of no other timber conservatory company currently offering any form of similar insurance backed cover. So whether you are investing in a small conservatory, or a large orangery, you can feel confident your investment is safe.
Also, the insurance certificate says that in the event of the company ceasing to trade prior to the completion of the contract, the insurers will arrange for the completion of the contract by another approved IWA Member for the balance of the original contract price, less the 25% insured deposit payment already paid.
This unique cover is being provided to our client's at no additional charge and is designed to provide them with 'peace of mind' and part of our mission to deliver outstanding value in maintaining 100% pleased clients.