We understand that one of the biggest concerns of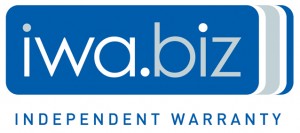 our clients is losing their deposit or guarantee, should the company they contract with cease trading. The difficult trading conditions during the past four years have led to hundreds of home improvement companies going out of business, leaving thousands of their customers with lost deposits and invalidated guarantees. This includes a number of substantial, established timber conservatory companies like Baltic Pine, Glass Houses, Priory Conservatories, Fawsley, Durabuild and more recently, the oldest and largest company in the industry, Amdega.
I know that our potential clients may not feel so confident as we are about our business and now we are able to provide guaranteed reassurance that purchasing from us is as safe as we claim.
Richmond Oak Conservatories have selected the IWA Insurance backed Guarantee & Deposit Indemnity scheme. Continue reading →
What we offer you and why we believe we are best positioned to provide your conservatory, orangery or garden room.
My name is Paul FitzGerald and I am the owner of the Company. My own background includes 9 years teaching architectural & engineering drawing, building and workshop practice, and 32 years owning my own conservatory, window and building companies.
I retired in 2001, but within 18 months I was back working as a consultant with several National Brand conservatory businesses. I was just beginning to get despondent about the lack of service being provided by these firms when I came across Richmond Oak Ltd. and immediately fell in love with their unique bespoke, seasoned oak conservatories and orangeries. Continue reading →
At Richmond Oak Conservatories, we are able to provide site visits or advice long distance from photographs
Where we have a Designer within a reasonable distance, he will normally contact you to arrange a site visit to discuss your requirements and budgets, carry out a site survey and take photographs. Normally, our designer will get back with you within 14 days, with a 3D visual rendering of our interpretation of your requirements. It's at this stage your feedback is very important to us, as there is almost nothing we can't build, but it's imperative that we meet your aspirations, so telling us your thoughts are an essential part of the process. Your prompt response is always appreciated, so that we can go through the process whilst fresh in all our minds. Where possible, we do ask you to email photos, or any drawings you might already have of the proposed site before we visit. This enables us to give thought to the possibilities before we arrive and leads to a more constructive conversation whilst with you. Continue reading →